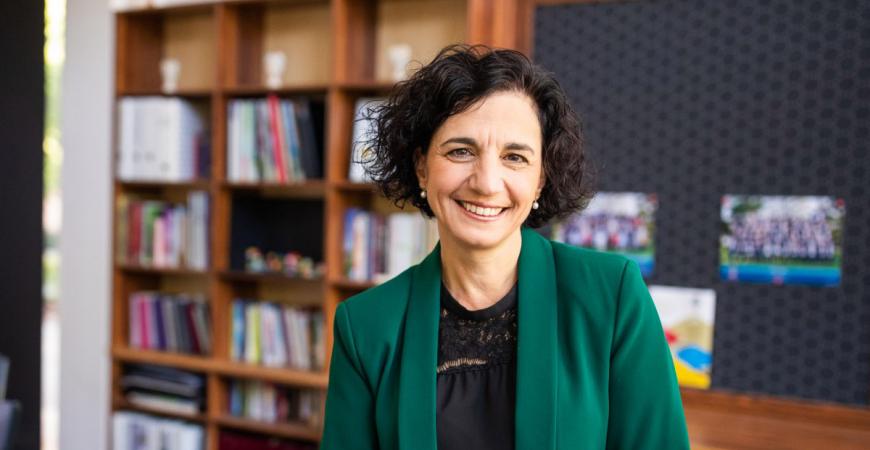 Principal Genazzano FCJ College
Past President of CaSPA
Loretta commenced as Principal of Genazzano FCJ College in January 2021.
Loretta has a highly regarded career in Catholic education, as a Principal, Deputy Principal and Educator. She is known for leading innovation in schools and supporting them to take bold risks and forge through society with great initiative and pride. She is passionate about all-girls education, their mental health and wellbeing, healthy eating programs and staff leadership.
Prior to Genazzano FCJ College, Loretta was Principal at Merici College in Canberra for 8 years; and before this, Deputy Principal at Mercedes College and at Santa Maria College, both in Perth. Earlier in her career she taught at Prendiville College, Mater Dei College and John XXIII College.
Loretta has held a variety of committee positions, most recently as the national President for the Catholic Secondary Principals Association (CaSPA); and four years as a member of the Catholic Education Commission, Canberra Goulburn.
Loretta has been recognised for her talents and commitment to education through a number of awards including the ACEL (Australian Council for Educational Leadership) Fellowship Award for services and leadership in Catholic Education in 2017; and Telstra Business Woman of the Year Public Sector ACT finalist; and the ACT Mental Health and Wellbeing Community Award in 2020.